The Great Healthcare Resignation: Leveraging Employee Well-being as Part of the Solution
Tuesday, September 20, 2022, 8:00 a.m. – 12:30 p.m. ET at the Omni Amelia Island Resort, Florida
(networking lunch from 12:30 to 1:30 p.m. ET)
The Great Healthcare Resignation: Leveraging Employee Well-being as Part of the Solution
Stress, burnout, and workforce mental health needs have increased the numbers of caregivers leaving the bedside and the greater healthcare industry. And while pandemic-related stressors contributed to this attrition, they also put a spotlight on pre-existing issues. As the demand for health services grows, the supply of workers declines, creating an expanding gap. As healthcare organizations grapple with the staffing crisis, performance challenges, and cost of total population health, employee well-being is an especially critical component in retaining healthcare workers while attracting new talent.
Learning objectives:
Describe the impact of stress, burnout and mental health as contributors to the healthcare resignation

Identify employee well-being efforts that can help decelerate this trend.

Describe preventive strategies that eliminate psychosocial hazards and reduce stressors for healthcare workers through job, work, and organizational level changes.

Discuss valid and reliable approaches to evaluating the effectiveness of solutions.
4.5 CHES Credits Available
Sponsored by Health Enhancement Research Organization (HERO), a designated provider of continuing education contact hours (CECH) in health education by the National Commission for Health Education Credentialing, Inc. This program is designated for Certified Health Education Specialists (CHES) and/or Master Certified Health Education Specialists (MCHES) to receive up to 3 total Category I contact education contact hours. Provider ID#101039
Cost: $195 (includes networking lunch)
Agenda
We have a fantastic speaker lineup and invite you to engage in some suggested pre-reading before the event. Please know the readings are optional and serve as added educational value.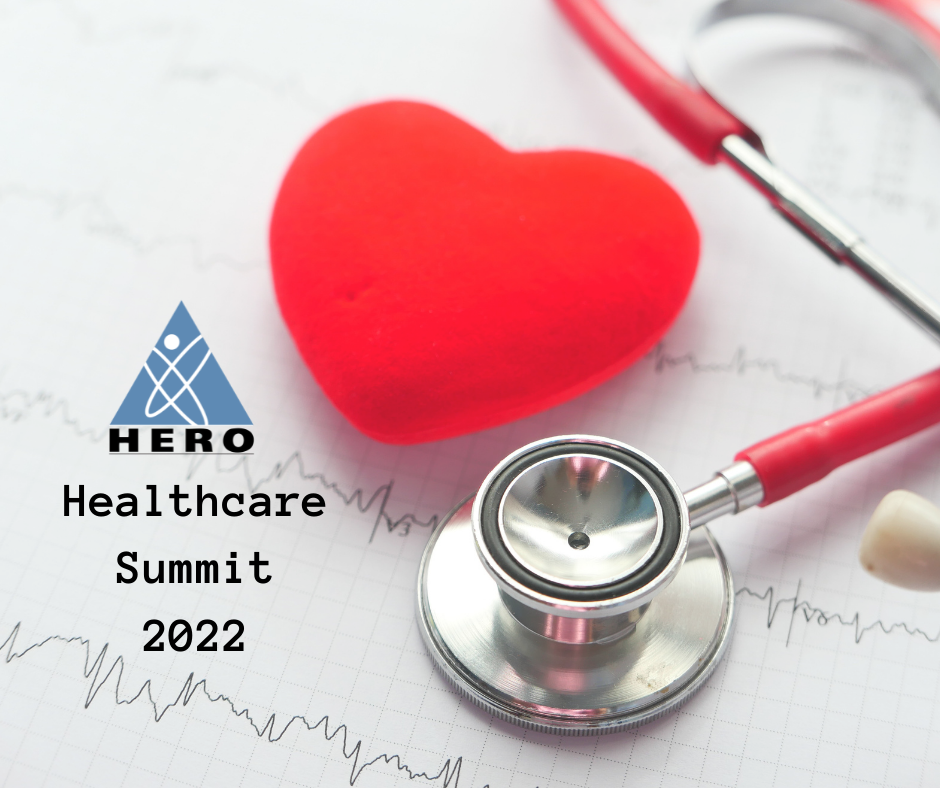 Healthcare Summit Town Hall Sessions
To tee up this year's Healthcare Summit meeting, HERO hosted three 30-minute Healthcare Town Hall Sessions. These town halls provided an opportunity for healthcare professionals to discuss specific challenges facing the industry today while also sharing innovative solutions. View the presentations from these popular sessions below.
How Might We Assess and Improve Workplace Well-Being in a Systematic Way
Speaker: Matthew Jerome, MS, MHA, Business Consultant, Michigan Medicine Wellness Office
Originally presented: April 26, 2022
View Slides
Leveraging Integrated Data to Better Understand Mental and Emotional Health Risk
Speakers: Stephen Doyle, Associate Vice President, WorkPartners Advocacy Services; Jennie Wheeler, Associate Vice President, WorkPartners Analytics
Originally presented: June 21, 2022
View Slides
Well-Being: The Missing Competency in Your Leadership Development Program
Speaker: Katrina Greene, Director of Leadership & Organizational Development, HCA Healthcare, HCA MidAmerica Division
Originally presented: August 23, 2022
View Slides